University for Continuing Education Krems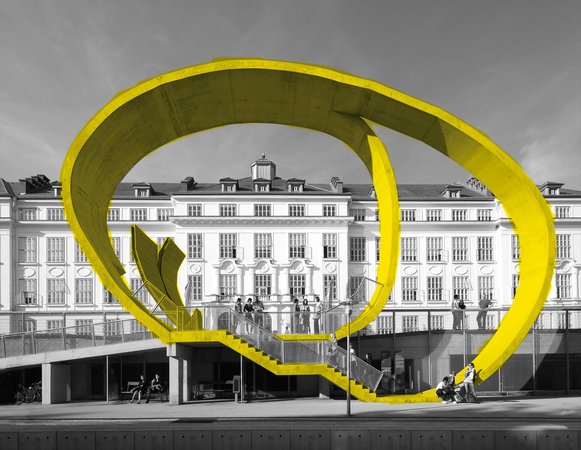 The University for Continuing Education Krems (Danube University Krems) is the leading public university for continuing education in Europe. Its study model is oriented toward the specific requirements of working professionals, serving 7,500 students from 90 countries and with more than 30,000 graduates. The University for Continuing Education Krems has many years of experience in the field of university-based continuing education with innovation and highest quality standards in research and teaching and holds the AQ Austria seal of quality. In research and teaching the university focuses on current and future societal, technological, and organizational challenges and specialises in transdisciplinary solution-based learning. Highest quality standards, a scientific, practical approach, and the use of innovative teaching and learning methods are part of all programs.
Faculties and programmes
The University for Continuing Education Krems offers bachelor's, master's and PhD programms, as well as university courses in the following areas of study: Arts & Culture | Building & Environment | Digitalization & Sensors | Economics & Business Management | Education | Health & Medicine | Law & Administration | Media & Communication | Migration & International Affairs | Psychotherapy & Social Services
Specials
Attendees of the University for Continuing Education Krems are students with very high expectations. Aged on average 39 years, they have several years of professional experience and usually a higher educational degree. At the University for Continuing Education Krems they prepare themselves for the next step in their career, update their knowledge, acquire new skills, and develop their personal abilities.
The University for Continuing Education Krems is primarily devoted to transdisciplinary research in special areas such as health and medicine, educational research and lifelong learning, European integration, migration and economics as well as art, culture and architecture. Scientific conclusions constitute the basis of practice-oriented teaching at the University for Continuing Education. Furthermore, the research conducted here permits intensive cooperation with companies and other public institutions. The three faculties of the university conduct research that extends beyond the confines of thei respective specialties.
The University for Continuing Education Krems is located 60 km from Vienna – in one of the most beautiful cultural landscapes of Europe, known as the Wachau. It has been declared a world heritage site by the UNESCO. The modern adaptation of an erstwhile tobacco factory in Stein, a characteristic industrial building dating back to the start of the 20th century, and the new premises at Campus Krems offer students and teachers an open and motivating environment that promotes innovation. The facilities include modern teaching and research rooms, a library, an auditorium, a cinema, apartments, and a variety of restaurants.