Mozarteum University Salzburg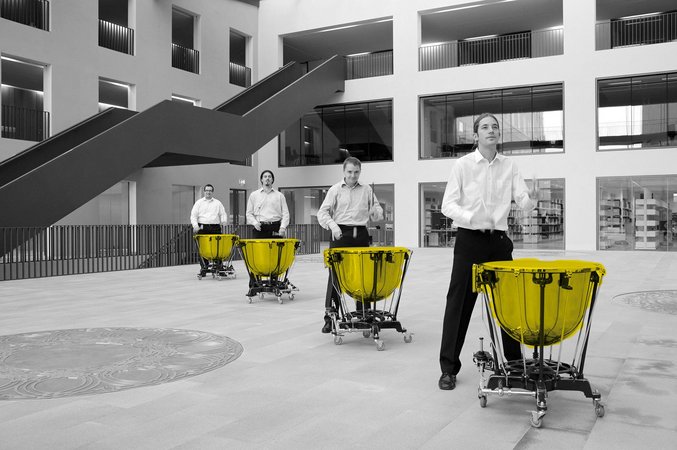 The Mozarteum University offers over 40 artistic and education courses in the fields of music, the performing and visual arts. The lecturers, many of whom are internationally renowned artists and teachers, pass on their knowledge and their art, thus making the university a place of lively intellectual exchange and dialogue.
Furthermore, students and lecturers engage in joint artistic activities as an integral part of the course programme, thereby enriching cultural life in Salzburg. Besides intensive studies in an arts-friendly environment students can create networks for later professional careers here.
Faculties and programmes
Music. Conducting,Choir & Wind Band Conducting/ Composition and Music Theory | Keyboard Studies | String Studies | Brass, Wind and Percussion Studies | Vocal Studies | Opera & Music Theatre | Musicology | Music Education/ Early Music
Theatre. Drama – Thomas Bernhard Institute | Scenography | Visual Arts: Fine Arts & Design
Institutes: Institute for New Music | Institute for Research on Musical Reception & Interpretation| Institute for chamber music | Institute for Encouragement of Talented Students / Institute for Open Arts / Institute for Coaching & Career / Institute for Equality & Gender Studies
Specials
In order to study at the Mozarteum University it is necessary to pass an entrance examination which tests the artistic talent and ability of potential students. All courses are held in German; bachelor's, master's as well as doctoral degrees are awarded. The Mozarteum University fosters international relations with associated music and art academies by means of an international exchange of lecturers and students, scholarship programmes, exchange concerts and mutual projects. Intensive cooperation within the framework of networks such as AEC, Erasmus+, ASEA-UNINET and Eurasia-Pacific Uninet encourages the development of contacts and the realisation of artistic and scientific projects. Every year the Mozarteum University organises the International Summer Academy which invites thousands of young musicians from all over the world to study in Salzburg. The Summer Academy was founded in 1916 and nowadays offers over 60 master classes. Master courses with outstanding teachers from the Mozarteum University and many international guests give excellent young musicians inspiration and the chance to achieve perfection by profiting from a wealth of encounters during the festival season. The International Mozart Competition organised by the Mozarteum University is one of the major international music competitions. Every second year highly talented young musicians from all over the world are invited to compare their abilities in the interpretation of Mozart and be judged by an international jury.