University of Arts Linz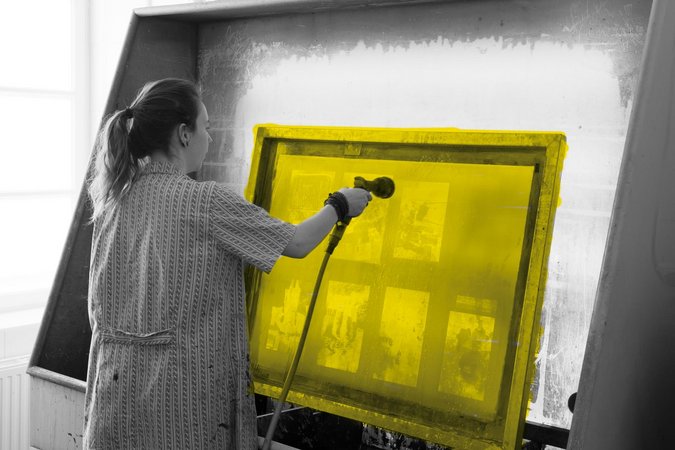 The University of Arts Linz (Kunstuniversität Linz) has its institutional and programmatic roots in the "Kunstschule" (ArtSchool) of the City of Linz, which was foundedin 1947, assigned academy status in 1973 and finally made a fully-fledged university in 1998. Since January 1, 2004 the University has been constituted as a "corporation under public law" according to the new Universities Organisation Act of 2002 and hence enjoys far-reaching autonomy. Nowadays the University of Arts Linz is a future oriented place of study for over 1,400 students. Its diverse and varied range of curricula harmoniously combine free artistic creation, science and applied design. Four profile-building focal points have been defined for the coming years: Contemporary Art and Beyond, Postdigital Cultures, Sustainable and Critical Design as well as Transformative Research and Education.
Faculties and programmes
Architecture | Fine Arts: Sculpture – Transmedial Space; Experimental Art; Artistic Photography; Painting & Graphic Art Applied Studies of Culture and Art | Graphic-Design and Photography | Visual Communication | Fashion & Technology | Industrial Design | Interface Cultures | Media Culture and Art Theory | Sculptural Conceptions / Ceramics | space&designstrategies | Postdigital Lutherie | Cultural Studies | Teacher Training: Art Education; Design: Tech.Tex; Media Design | textile·art·design | Time-based Media |Time-based and Interactive Media Arts | PhD Programme | Web science
Specials
At the University of Arts Linz, students can choose between 12 bachelor's, 14 master's, one diploma and one PhD programme at four institutes: fine arts and cultural studies, art and education (teacher training), media, space and design.
The University has always had a strong connection to the people, culture and business in its surroundings: Ars Electronica, a large number of art institutions and a lively independent scene, plus a refreshing number of creative companies and a strong industrial sector.
Interactivity, digitalization, sustainability and interdisciplinary, practice-oriented work are the main focus of both research and teaching. The university's offer ranges from architecture, fashion & technology, fine arts, art education, industrial design, interface cultures, time-based and interactive media to art and media theory, cultural studies and design studies.
Four of the five locations of the University of Arts Linz are located right in the heart of Linz. With Ars Electronica Center, Lentos Art Museum, graffiti gallery Mural Harbor, numerous festivals and countless locations for adventurous students and explorers interested in art and culture, the third largest city in Austria and UNESCO City of Media Arts is the perfect place to be. The city and business hub with its eventful history has a great character, is sometimes avant-garde, sometimes withdrawn, but always cosmopolitan and ready to look ahead.