University of Vienna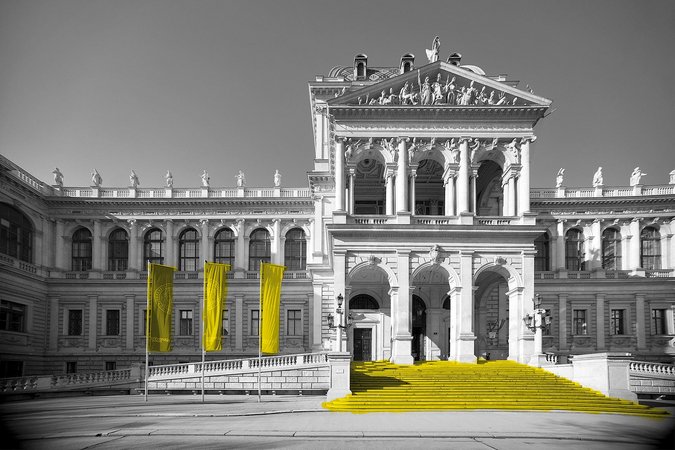 Open to new ideas. Since 1365. The University of Vienna, founded in 1365, is one of the oldest and largest universities in Europe. About 9,600 employees, 6,800 of whom are academic employees, work at 19 faculties and centres. This makes the University of Vienna Austria's largest research and education institution.
About 94,000 national and international students are currently enrolled at the University of Vienna. With more than 175 degree programmes the University offers the most diverse range of studies in Austria. The University of Vienna is also a major provider of continuing education.
Faculties and programmes
Business, Economics and Statistics | Catholic Theology | Protestant Theology |Chemistry | Physics | Computer Science | Mathematics | Earth Sciences,Geography and Astronomy | Historical and Cultural Studies | Translation Studies |Law | LifeSciences | Philological and Cultural Studies | Philosophy and Education | Psychology | Social Sciences | Molecular Biology | Sports Science and University Sports | Teacher Education
Specials
Excellence in doctoral training has a long tradition at the University of Vienna. The University provides structures thatenable doctoral candidates to focus on their studies and to complete their research projects successfully. These supporting structures include the Vienna Doctoral Schools and the Vienna Doctoral Academies, established in 2016, as well as the uni:docs programme. Furthermore, the Universityof Vienna organises workshops to train and improve the transferable skills and provides platforms for communication and networking.
Another key objective of the University is to develop andimplement various measures for the advancement of academic careers of women. Therefore, the University of Vienna offers workshops as well as long-term measures –tailored to a target group ranging from female PhD students to senior postdoctoral researchers. With its wide range of 27 subjects the University of Viennais the largest institution for teacher education in Austria. The University is committed to further developing university-based teacher education in terms of content, didactics and organisation. To ensure the efficient implementation of these plans the Centre for Teacher Education was established.