Campus 02 University of Applied Sciences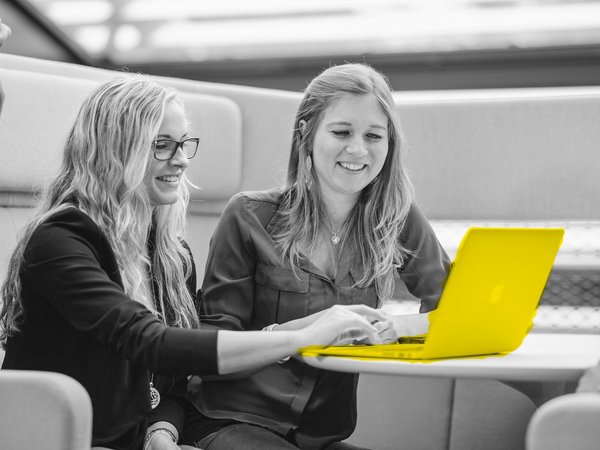 Discover a world of possibilities at CAMPUS 02 University of Applied Sciences, where we provide a dynamic blend of technical and business degree programmes tailored to meet the global demands of today's ever-evolving professional landscape. Our diverse offerings span across the fields of Automation Technology, Information Technologies & Business Informatics, Innovation Management, Financial Accounting & Management Accounting as well as Marketing & Sales. Excitingly, we've expanded our lineup with the addition of the English language Bachelor's Degree Programme in Smart Automation. At CAMPUS 02 UAS, you won't just learn from academic experts, but also benefit from the invaluable insights of industry professionals who actively contribute to the practical relevance of our courses.
Degree programmes
Bachelor's. Automation Technology | Smart Automation | Business Informatics | Business Software Development | Business Analytics & AI | Innovation Management | Financial Accounting & Management Accounting | Marketing & Sales
Master's. Automation Technology | Innovation Management | Entrepreneurship & Sales Management | Digital Marketing Management | IT & Business Informatics | Management &
Accounting
Specials
CAMPUS 02 UAS has close practical links with companies and industrial enterprises and thus an ideal dual access to science and practice. CAMPUS 02 UAS is a university of applied sciences that puts much emphasis on "entrepreneurship" and sees itself as a "university of applied sciences of the economy" for the economy. With the extra-occupational courses we offer incoming students also have the opportunity to do a corresponding work placement besides attending courses – in a network of working students – and to gain practical experience abroad. Many companies are partners in various projects undertaken during the degree programmes and in the written theses to be prepared. All degree programmes taught at the University of Applied Sciences are offered as extra-occupational courses with teaching sessions held on Fridays, from midday onwards, and on Saturdays. The business management programmes are also taught as full-time courses (ft) from Monday to Thursday and Monday to Friday, respectively.