MCI | The Entrepreneurial School®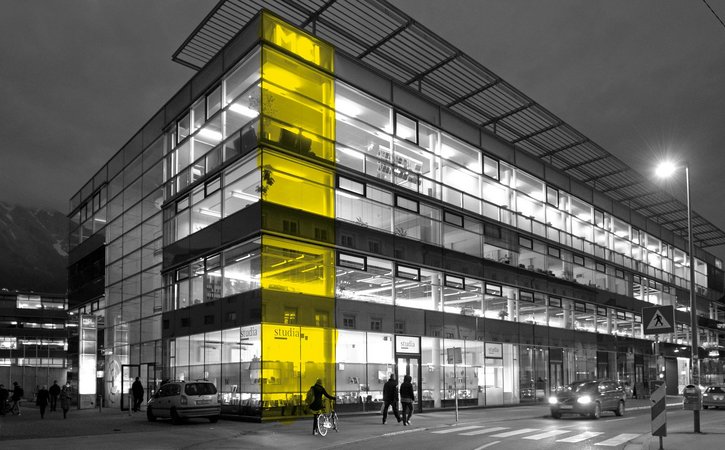 The MCI links together the best out of science, economy and consulting to the unique concept of an international Entrepreneurial University of Applied Sciences providing the platform for numerous academia-business activities including start-ups, executive education, summer & winter schools, study abroad programs, international conferences and more. It stands for internationality, academic quality, practice orientation, innovation, close cooperation with industry, solution-oriented research and development, first-class infrastructure, a high level of customer and service orientation, and international renown. The Bachelor's and Master's programs provide high quality education. The course contents target all levels of personal development and include state-of-the-art knowledge relevant to both business and society.
Programs
Bachelor. Biotechnology & Food Engineering | Business Administration online | Business & Management | Digital Business & Software Engineering | Entrepreneurship, Tourism & Leisure
Business | Environmental, Process & Energy Engineering | Industrial Engineering & Management | Management, Communication & IT | Management & Law | Mechatronics, Design & Innovation | Medical, Health & Sports Engineering | Nonprofit, Social & Health Care Management | Social Work | eStudy Bachelor (CE) General Management
Master. Biotechnology | Corporate Governance & Finance online | Entrepreneurship & Tourism | Environmental, Process & Energy Engineering | European Health Economics & Management | Food Technology & Nutrition | Industrial Engineering & Management | International Business & Management | International Business & Law | International Health &
Social Management | Management, Communication & IT | Mechatronics & Smart Technologies | Medical Technologies | Social Work, Social Policy & Management | Executive Master's Programmes
Specials
High standard of teaching. With a mixed faculty comprising the MCI's own lecturers, managers from trade and industry, visiting lecturers from all over the world and recognised experts from the worlds of research, consulting and the liberal professions, the MCI offers a synergetic combination of theory and practice that creates added value for students.
International study programmes. Students and faculty from all over the world, a semester abroad with intensive modules at prestigious partner universities, double degree options, internships with global players, and a variety of international activities open the door to international perspectives, intercultural skills and professional development.
Strong service orientation. A professional language centre, excellent library facilities and study corners, modern eLearning platforms, an effective career centre with job offers, internships and intercultural training programmes, a startup centre, and an extremely active Alumni & Friends Club additionally enrich the MCI's study programmes.
Top-ranked. A string of outstanding results in polls and rankings as well as the awarding of the prestigious AACSB accreditation are a confirmation of the high quality and level of acceptance achieved by the MCI. They strengthen its reputation, build trust and offer orientation for prospective students for making the right choice on an increasingly confusing higher education market in which clear positioning, a credible brand and top places in the rankings are decisive.