UAS Technikum Wien (Vienna)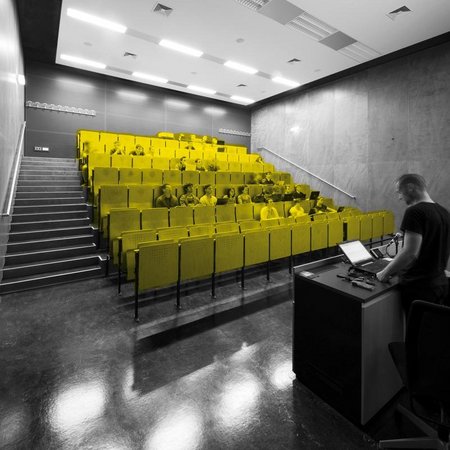 With 15,000 graduates thus far and 4,500 students, UAS Technikum Wien is Austria's university of applied sciences for technology and digitization, with 28 bachelor's and master's degree programs as full-time, part-time and/or distance study. Four degree programs are taught in English. The educational offerings are based on a solid scientific foundation and are practice-oriented. At UAS Technikum Wien, emphasis is not only placed on providing a high-quality technical education but also on subjects with a focus on business and personal development. Close ties and collaboration with business and industry give students and graduates excellent career opportunities. The combination of theory and practical application is of central importance in both research and instruction.
Faculties and programmes
Computer Science & Applied Mathematics | Electronic Engineering & Entrepreneurship | Industrial Engineering | Life Science Engineering
Specials
As a technical university, we fulfill the mission of broad education and continuing education and strive for the best possible quality of our graduates. In this way, we make an important contribution to Austria as a location for technology and business.
Solid technical education is the basis but in our curricula, we also attach great importance to the interplay of technical with economic and personality-building content. As a University of Applied Sciences Technikum Wien, we operate internationally in teaching and research. For students, acquiring international and intercultural skills is an integral part of their curriculum. We offer students at all stages of their lives ("Life Long Learning") a didactically sound, practice-oriented, high-quality technical education and continuing education. We focus on courses and examinations that are realized according to the model of "Constructive Alignment".
The research and development activities at UAS Technikum Wien have grown significantly in recent years and currently concentrate on the research areas:
Embedded Systems & Cyber-Physical Systems,
Renewable Energy Systems,
Secure Services, eHealth & Mobility,
Tissue Engineering & Molecular Life Science Technologies
Automation & Robotics
The Technikum Wien Academy bundles the continuing education programs offered by the UAS Technikum Wien. These range from one-day seminars to the new short studies and postgraduate master's courses. UAS Technikum Wien was founded in 1994, in 2000, it became the first institution in Vienna to receive the status of a university of applied sciences.