University of Applied Sciences BFI Vienna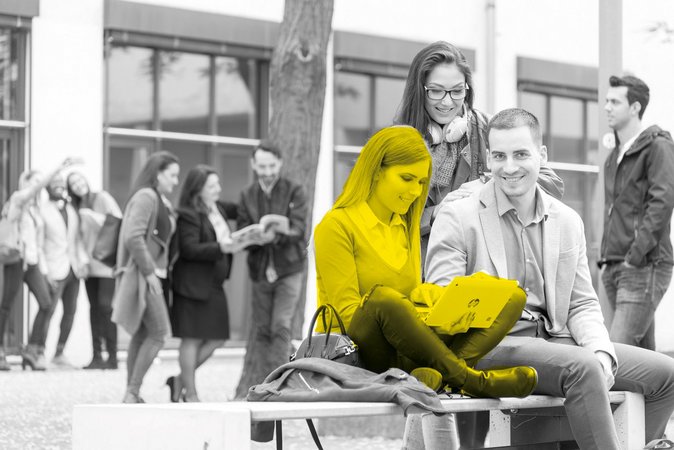 The University of Applied Sciences BFI Vienna is one of the leading universities of applied sciences in Austria. We focus on combining academic education with practical training to prepare our students for their future careers in international management positions. We strongly believe in the added value of diversity in societies. With our degree programmes we offer academically well-founded professional education to a diverse student body including students with various nationalities, educational and cultural backgrounds. Our graduates are internationally regarded as highly qualified and very much in demand as employees in areas such as banking & finance, asset & risk management, business management, project management, logistics, sales & distribution management, media production or HR management in industry, administration and the economy.
Faculties and programmes
Banking and Finance | Digital HR and Applied Labour Law | European Economy and Business Management | European Economic Policy | International Banking and Finance | Interactive Media and Games Business | Logistics and Transport Management | Logistics and Strategic Management | Production Management for Film, Television and Streaming | Project Management and IT | Project Management and Organisation | Asset and Risk Management | Technical Sales and Distribution Management | Work Design and HR Management
Specials
Internationalisation has been one of the main targets of the University of Applied Sciences BFI Vienna since its foundation. We successfully put the Bologna System into practice to promote cultural exchange through mobility and to support employability as well as quality improvement in higher education. For the continuous efforts and fruitful implementation the European Commission repeatedly awarded us the Diploma Supplement label and the ECTS label.
We have established a network with more than 80 partner universities throughout the world and offer a wide range of services to our students who seek international experience. Currently we offer 11 double degree programmes, international weeks and strongly focus on the international and intercultural orientation of teaching and learning with the aim to provide equal opportunities for all our students. Similarly, we support our international students with tailormade programmes like orientation weeks, Austrian language and culture courses, a buddy system, a wide range of social activities organised by local students and joint projects where international and local students work together in diverse teams.