Lauder Business School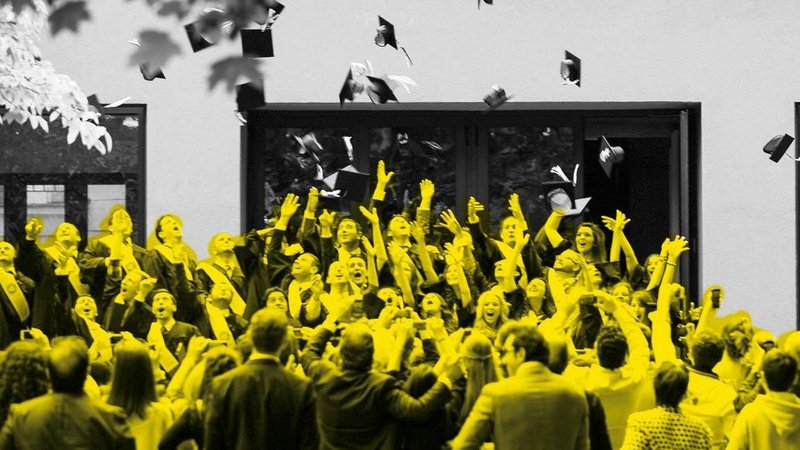 Situated in a historical building in the elegant Döbling district of Vienna, Lauder Business School has earned a reputation as a leading international university of applied sciences in the European Union. Founded in 2003 as a Jewish initiative, LBS is geared towards students seeking a hands-on educational approach that will give them the competitive advantage in an increasingly demanding professional workplace. The university blends American and European educational methods: three of its programs are fully accredited in the US by the ACBSP (Accreditation Council for Business School and Programs), and is affiliated with the Harvard MOC (Microeconomics of Competitiveness) Network, which includes more than 100 major business schools from 65 different countries. LBS was ranked 2nd in Vienna for the second year in a row (2022 & 2023), and 4th in Austria for the academic excellence and high employment rate of our students by the independent industry magazine INDUSTRIEMAGAZIN. According to the independent Peregrine tests, LBS programs are among the best 10% of ACBSP accredited universities worldwide.
Faculties and programmes
Bachelor's Programme (BA): International Business Administration
Master's Programme (MA): International Management & Leadership
Master's Programme (MA): Strategic Finance & Business Analytics
Master's in Business Administration (MBA): Online MBA in Executive Management
Specials
How you learn is as important as what you learn. Through dynamic lectures and interactive group discussions, LBS engages students in real business scenarios, equipping them with the knowledge they need to overcome complex business challenges. With a curriculum centred on real-world practice and taught by leading professionals with well-rounded experience, LBS programs are designed to equip students with specialized analytical know-how and practical knowledge in fields as varied as economic decision-making, business analysis, leadership skills, agile methods, business strategy and consulting, and students learn to implement their acquired knowledge using modern practical tools like SAP and Bloomberg. In addition, LBS offers an international community of professionals and peers which is an asset in any business environment.
LBS experience. The LBS environment is an ideal setting for students to hone their critical thinking and problem-solving abilities. Students participate in research, observation and experimentation, enabling them to find creative solutions to real challenges.
Student-centred environment. LBS distinguishes itself as an international boutique business school with an excellent faculty-student ratio that creates a committed and interactive teaching environment.
Career Center. The LBS Career Center offers its students invaluable opportunities to meet managers and leaders in executive positions both from the Austrian and the international business world. The Career Center gives students access to its professional and institutional networking connections, facilitating exposure to the Austrian and European job markets, and helping students secure competitive positions.
Build your network. Over the years the Lauder Business School has welcomed students from over 50 countries, making the LBS campus an international meeting point with excellent peer-to-peer networking opportunities. Students subscribe to the LBS's Alumni Network and exchange professional connections with current students as well as graduates.